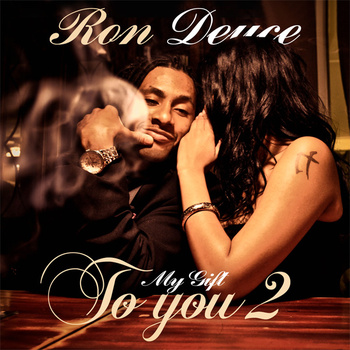 Da Ron
"Pinnacle has helped me to discipline myself, focus, have a hard but steady work ethic, and most of all to never give up on what I love doing."
Da'Ron came to Pinnacle in early 2011 wanting to rebuild his foundation as an entertainer by understanding the technical and business elements of the recording industry. Knowing full well that if he were to pursue the music industry in the state it is in, he would have to become educated on common industry business practices and sharpen his skills in marketing himself.
In 2011 after graduating from Pinnacle College Da'Ron, confident in his education, journeyed to L.A. in search of pursuing his dreams of performing and entertaining. In a matter of time after arriving, Da'Ron began to establish himself in the competitive L.A. scene performing and connecting with the music community while promoting his album "My Gift to You 2" which was recorded and mixed at Pinnacle College. Making connections with entertainment industry professionals, he has taken a great leap in pursuing his career.
Though Da'Ron cultured himself in the studio environment, he envisions himself on stage, utilizing his training and abilities along the way. A major element in Da'Ron's education is learning that it is rewarding to be well versed and understand the role each element in the industry to advance the person you want to be. It was at Pinnacle College where Da'Ron honed his skills to enhance the core of what he loves: to create.