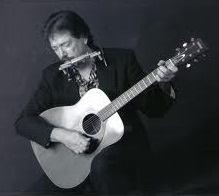 FRANK D. WRIGHT
CREATIVE DIRECTOR -MUSIC PRODUCER - MUSICIAN
Frank has worked and performed with such greats as Sonny & Cher, Chicago, American Breed and Kansas. Since achieving an audio and video engineering degree from Sound Master Institute. He turned his focus towards producing and engineering, working with major record labels such as ABC Records (Brian lngoldsby, President), A&M Records, Geffen, lnterscope, Cherokee Records, Filmways Hyder and WEA (Warner/Eiektra/Atlantic).
Some of his favorite musical accomplishments have been with David Foster (St. Elmo's Fire), George Martin (Producer of Beatles) Michael Frankovich, Jr. (Producer of Purple Rain), Morris Diamond, Phil Spector (Music Record Producer & Songwriter), Bob Pittman (MTV /WKQX Hometown Album), Michael Crawford (Phantom of the Opera), Rick Wakeman (Yes), Dick Dale, AC/DC, and Hootie and the Blowfish Also, Frank has written and produced music soundtracks for motion pictures such as Death Fear, Fire Storm, The Wrong Dude, and The Peter Principle Project.
Currently, Frank has been busy working with talented new artists Evolution, The Morning Riot, VeedaVoo, Reign the Italian, Blacklist Union, and the lndovizualz all signed under Wright Records.
Frank owns and operates a 2000 square foot live tracking, digital and analog, state-of-the-art recording studio in Lake Forest, California, along with his independent record label Wright Records, Inc. (OH, BY THE WAY, WRIGHT RECORDS IS ALWAYS LOOKING FOR NEW TALENT TO DEVELOP AND SIGN.) The recording studio; California Sound Studios records everything from broadcast quality voice-overs for national television, movie sound tracks, radio commercials, and corporate projects to music of all genres.